ISO 9001-2015
At High Career Growth, we understand the challenges businesses face, and our value-added certification audits are here to support you in overcoming those obstacles and improving your business performance. Obtaining IRQS certification comes with a simple and significant advantage – instant recognition. This recognition opens doors, making it easier for you to connect with top decision-makers and seize new opportunities in the market.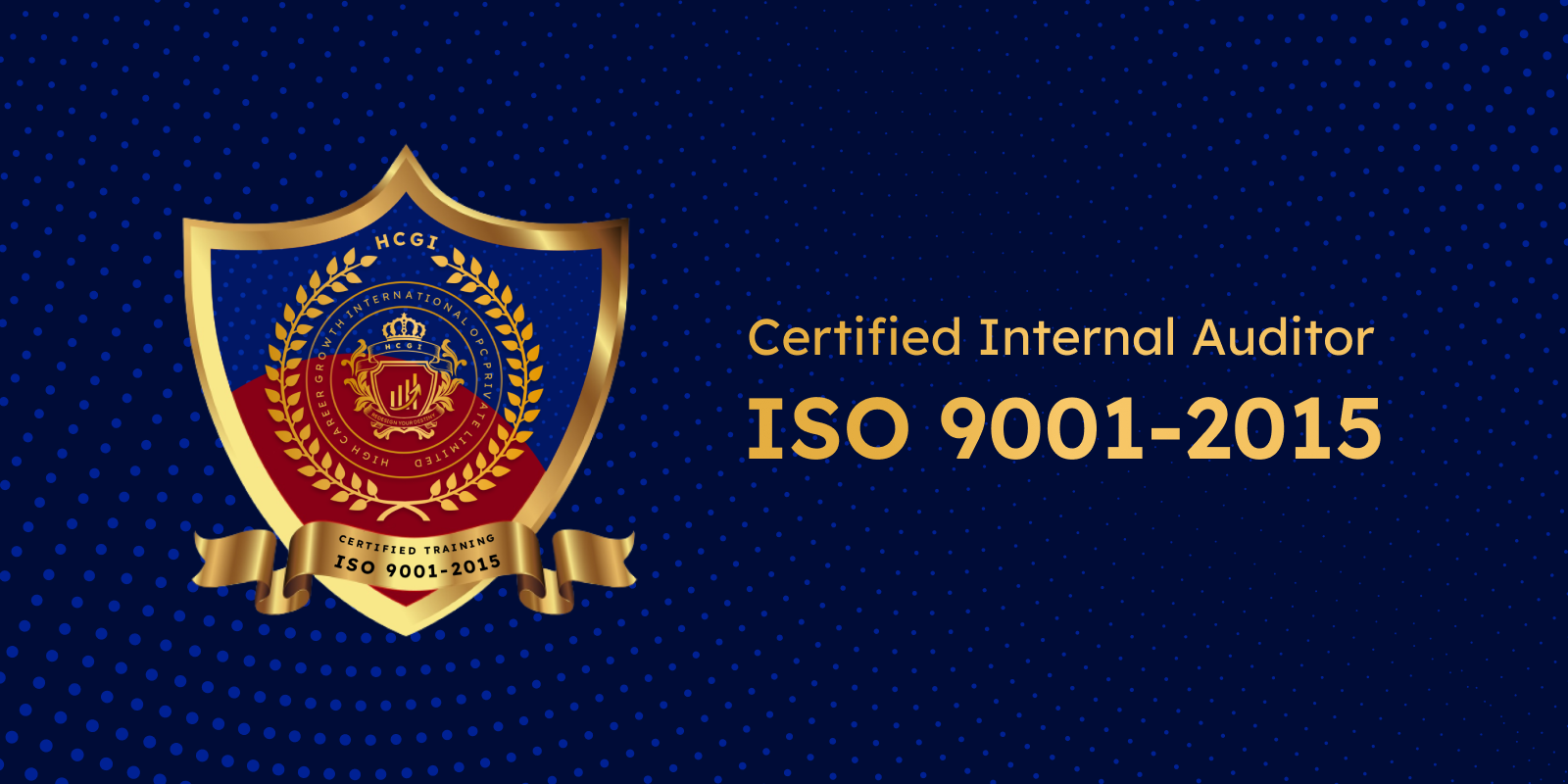 Key Takeaways
Key Points of Obtaining ISO 9000-2015 Certification from High Career Growth International
ISO 9001 2015
After successfully finishing the ISO 9001 Internal Auditor training, participants undergo an evaluation. Those meeting the certification criteria receive recognition as certified Internal Auditors. Acquiring IRQS certification offers substantial advantages, aiding businesses in surmounting obstacles and improving their performance. An essential benefit is immediate acknowledgment, facilitating interactions with key stakeholders, unlocking fresh prospects, and boosting market credibility.
Institutional Benefits
Eligibility
Eligibility criteria for pursuing ISO 9001-2015 at HCGI.
Key Benefits
Key benefits of pursuing ISO 9001-2015 at High Career Growth International
See What Our Students Say
"As I am going into my freshman year of college, I took both Lean Six Sigma Yellow & Green Belt to give me a strong understanding of Quality Control and the detail layout of how many businesses operate. By taking this course, and through all the help of my professor Rajesh, I have developed such a strong passion for Six Sigma!…."
Prajeet Tripathy
"Mn srinivasa. Dy manager working in machine manufacturing in efd induction Pvt limited .best six Sigma training in Bangalore I suggest for my friends also to this institute.very supportive team thank you HCG team"
Srinivas Nayanappa
"Lean Six Sigma and Lean Manager Course deliverables from Mr.Rajesh Ranjan is Worthwhile. Initially felt how he may take up without manufacturing back ground, but the right way of choosing examples and the way of patience of adoption is a true value for the time and the career. I wish him to Excel his Best for ever…"
Seetha Rama Rao T.V.
It started as classroom training and with COVID related challenges, the center adapted to going online and that too very effectively. The thing that I found most beneficial was the openness of the coach Mr. Rajesh Ranjan to approach him with any doubts…"
Jayesh Dudpuri
Lets Start the Journey of Knowledge
UPI