IELTS
International English Language Testing System (IELTS) is an international uniform test of English language expertise for non-native English language speakers. It assesses all of your English skills — reading, writing, listening, and speaking, and is designed to reflect how you will use English at study, at work, and in your new life abroad.

There are two versions of IELTS with different IELTS exam patterns to choose from:e key to unlock the value from your IT investments, by using best practice frameworks to align your IT services with your organization's strategy and goals.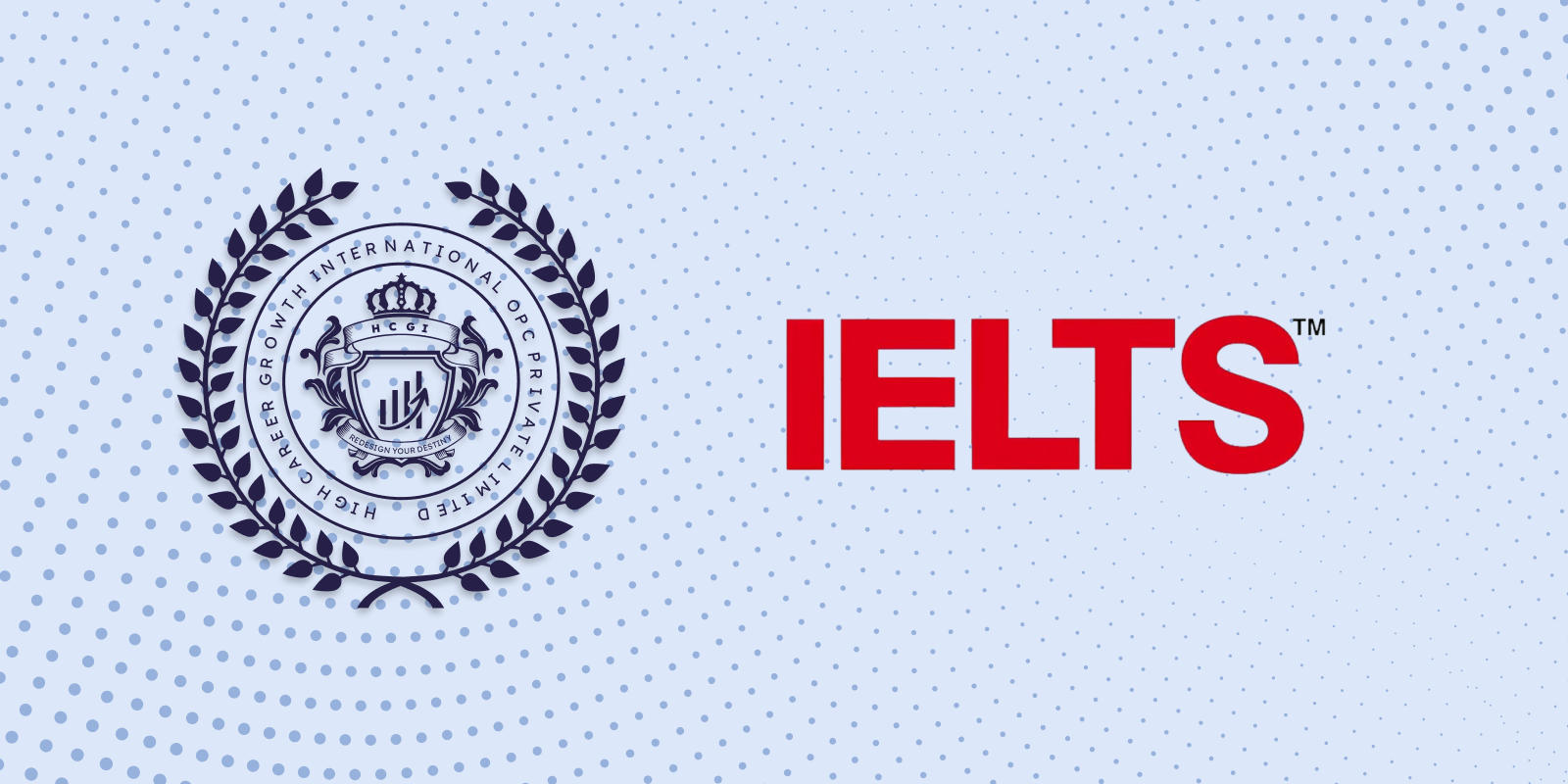 Key Takeaways
Key points of obtaining IELTS and certification from High Career Growth International.
IELTS Coaching
At HCGI, our dedicated team comprises certified and experienced trainers who are eager to assist you in achieving your ideal IELTS score. Through our One-to-One IELTS Coaching sessions, you'll benefit from personalized guidance, enhancing your English language skills and boosting your confidence to excel in the exam. We are unwavering in our commitment to accompany you on your journey, ensuring you have the greatest opportunity for success. Come join us at High Career Growth International (HCGI), and together, let's strive towards your IELTS objectives.
Institutional Benefits
IELTS Test Format
The IELTS (International English Language Testing System) exam assesses a candidate's proficiency in the English language across four key skills: Listening, Reading, Writing, and Speaking. The test is divided into two formats: Academic and General Training, each catering to specific purposes.
See What Our Students Say
"As I am going into my freshman year of college, I took both Lean Six Sigma Yellow & Green Belt to give me a strong understanding of Quality Control and the detail layout of how many businesses operate. By taking this course, and through all the help of my professor Rajesh, I have developed such a strong passion for Six Sigma!…."
Prajeet Tripathy
"Mn srinivasa. Dy manager working in machine manufacturing in efd induction Pvt limited .best six Sigma training in Bangalore I suggest for my friends also to this institute.very supportive team thank you HCG team"
Srinivas Nayanappa
"Lean Six Sigma and Lean Manager Course deliverables from Mr.Rajesh Ranjan is Worthwhile. Initially felt how he may take up without manufacturing back ground, but the right way of choosing examples and the way of patience of adoption is a true value for the time and the career. I wish him to Excel his Best for ever…"
Seetha Rama Rao T.V.
It started as classroom training and with COVID related challenges, the center adapted to going online and that too very effectively. The thing that I found most beneficial was the openness of the coach Mr. Rajesh Ranjan to approach him with any doubts…"
Jayesh Dudpuri
Lets Start the Journey of Knowledge
UPI