Lean Six Sigma Yellow Belt Training
The Six Sigma Yellow Belt Certification is perfect for candidates who are new to the world of Six Sigma and have a small role, interest or need to develop foundational knowledge. High Career Growth provides Six Sigma Yellow Belt Training and Certification.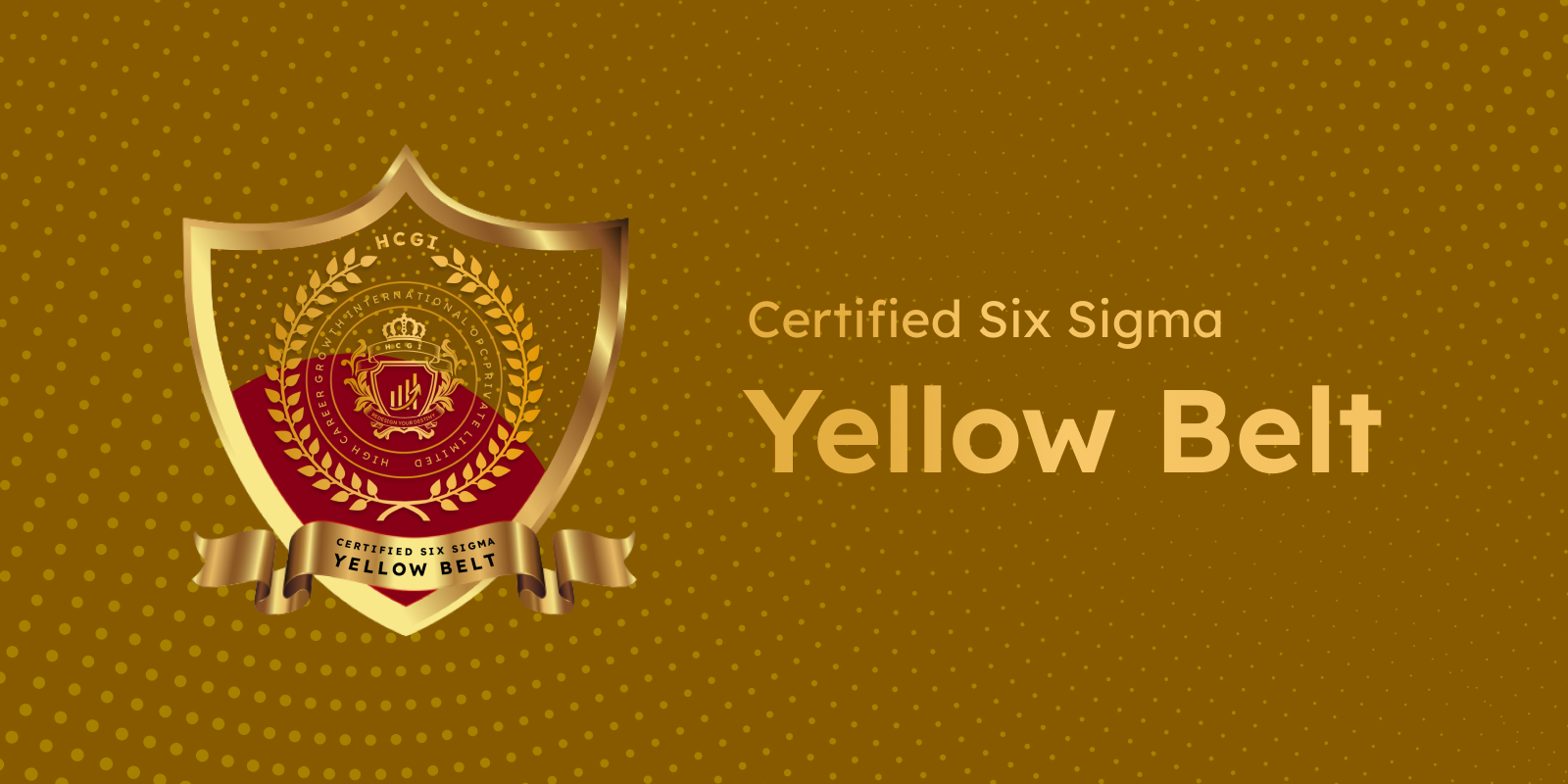 Key Takeaways
Key points of obtaining Six Sigma Yellow Belt training and certification from High Career Growth International.
Course Content
What is Quality? Different Quality Approaches
Institutional Benefits
Key Benefits
Pursuing a Six Sigma Yellow Belt at HCGI comes with several valuable benefits.
Why Prefer HCGI
Eligibility
Eligibility criteria for pursuing the Six Sigma Yellow Belt at HCGI.
See What Our Students Say
"As I am going into my freshman year of college, I took both Lean Six Sigma Yellow & Green Belt to give me a strong understanding of Quality Control and the detail layout of how many businesses operate. By taking this course, and through all the help of my professor Rajesh, I have developed such a strong passion for Six Sigma!…."
Prajeet Tripathy
"Mn srinivasa. Dy manager working in machine manufacturing in efd induction Pvt limited .best six Sigma training in Bangalore I suggest for my friends also to this institute.very supportive team thank you HCG team"
Srinivas Nayanappa
"Lean Six Sigma and Lean Manager Course deliverables from Mr.Rajesh Ranjan is Worthwhile. Initially felt how he may take up without manufacturing back ground, but the right way of choosing examples and the way of patience of adoption is a true value for the time and the career. I wish him to Excel his Best for ever…"
Seetha Rama Rao T.V.
It started as classroom training and with COVID related challenges, the center adapted to going online and that too very effectively. The thing that I found most beneficial was the openness of the coach Mr. Rajesh Ranjan to approach him with any doubts…"
Jayesh Dudpuri
Lets Start the Journey of Knowledge
UPI